It's that time of year again, where we finish up another season and the reviews keep on pouring out. This spring season was pretty great, so I'm gonna tell you what I think are the best! Welcome to RockmanDash's Top 5 Anime of Spring 2016.
---
Thoughts on the Season Overall
If you watch seasonally, you'll find that there are a few trends with seasons. From lackluster to top heavy (my personal favorite), there's all sorts of seasons but this spring season is one that most people rather enjoy: The all around quality season. In a season like this, there's no real show that will blow you away, but everything's pretty great. It has the side effect of making lists like this more boring and less likely to find a personal favorite, but lots of people love it because there's always something interesting to watch. This season was a noticeable example of this type of season in particular because *SO MUCH STUFF WAS GOOD*. Even in just the AniTAY community, there were people saying this was the best and most enjoyable season they've seen, which is saying something. That's not my position, but it was a great season and there were a lot of great shows to watch.

---
Rules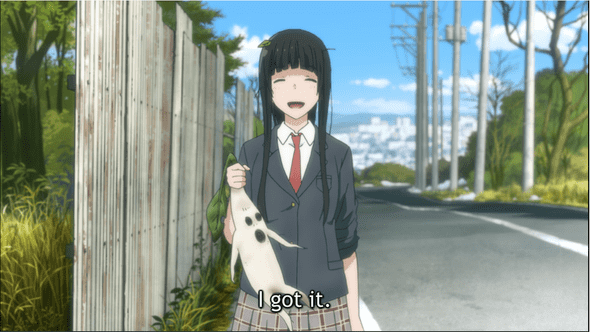 My rules of this list are simple: if it aired/released this season, it can go on this list. I don't see the point in only giving a show one chance during it's airing season, and this is my list so I'll list my favorite shows regardless of what season it started on. If this means that one show hogs the top spot for 2 seasons, than good for that show! If it's an OVA or movie that came out during the duration of the season I fell in love with, then it may be there. Also, I think that the seasonal split is arbitrary and unnecessary, so it's completely gone here. Sorry about that, but that's how I'm doing it.


Just an FYI, the placement of the show in the list is mostly based on my experience and enjoyment of the work, so if you're wondering why something isn't where you think it should be or you can't really tell via the justification, that's probably why. Keep in mind, just because a show is lower on the list doesn't mean it's bad - all of these are great, and a lower placement isn't a mark against the show, at this point it's nearly all personal preference.