神ゲ(Kamige) is a controversial Japanese internet slang word that literally translates to "God game". It's a word used in the Visual Novel community referring to the best VNs that will never see the light of the day anywhere else outside of the holy Japan... but as the tides change in the Visual Novel industry, so do our perceptions on the games themselves.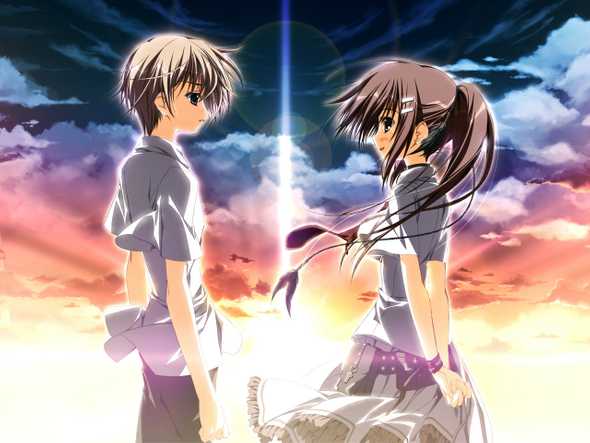 In the end though, Subahibi isn't about the story, Subahibi isn't about the characters. It's about the raw ethereal experience that is the result of being shown events and ideas, and to get something out of Subahibi, you really need to resonate with the work itself. There are parts that I did enjoy and I do have to say that it is quite well written, but I felt like I didn't really get anything out of Subahibi, and I felt like none of the the themes and messages it was trying to tell quite resonated with me in any way. All I can come out of this game with a bunch of experiences but I don't really think I can say that I came out with a unifying, singular message that influenced so many others.
That being said, Subahibi works for a lot of people, with its beautifully written, deeply introspective and personal experience serving to resonate with many. But if you're looking for a work with a story driven experience, I highly suggest you look somewhere else. This is a work that is looking in, and you need to look in with it. Ultimately, Subahibi didn't click for me but there are definitely many people who enjoy this work, however and if it sounds like this is up your alley, give it a shot.
---
Thank you for reading! This is Rockmandash Reviews, a blog focused on everything revolving Visual Novels, with stuff like tech and anime every now and then. If you want to read more of my writing, check out FuwaReviews and AniTAY where I am a contributor or follow my twitter, @RockmanDash12.