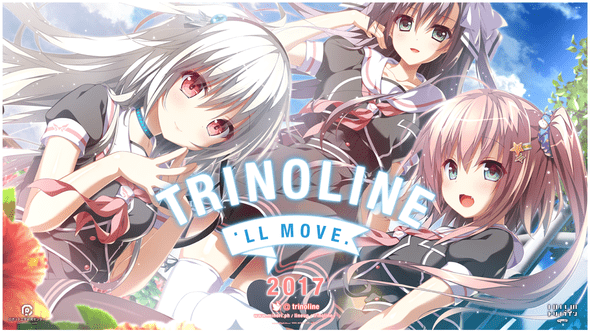 If you follow my twitter, you'd know that during the nbkz/minori panel they announced their next project, but this panel wasn't just a launch pad for the next game, it was much more than that. On paper it was just your typial Q & A, but in reality it was a blunt and honest reminder of the state of the VN industry and how well Visual Novels are doing in the west, one that flied against the hype of the industry while being quintessentially Minori.


Given all the talk about tech in this Q & A, the question after mine was about this tech, asking about if Minori was interested in VR, which nbkz awnsered no. According to nbkz, they want to portray anime via the Visual Novel medium so all the steps they take are based off of that.

The question after that was about how the previous games lead to ef, and the answer was pretty interesting, with nbkz saying that every time they release a work they think they make best game out there, but when they reflect back, they are filled with regret. Nbkz says he'd like to scrap it and start again, but that's obviously not possible since it's released to the world so they use the motivation gained from this regret to make the next game, to make it as possible. In the case of ef, the game that was developed before came ef (Haru no Ashito) wasn't that great, and was kinda a testing ground. nbkz had a vision that the rest of the team didn't really get, so it didn't really work too well. With ef, they had a change in vision, so the failure of Haru no Ashioto directly led to to the game. Nbkz then mentioned that if they're ever completely satisfied with a work, that's game over for minori, a prime example of the perfectionist nature that embodies the company.
---
You're reading Rockmandash Reviews, a blog focused on everything revolving Visual Novels. If you want to read more of my writing, check out AniTAY and KMTech.